Top 9 Ways to Streamline the Salt Lake City Home Buying Process!
Wednesday, February 16, 2011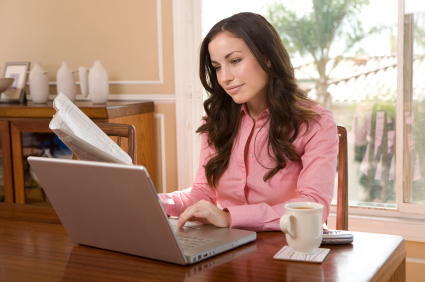 If you've been waiting for warmer weather and the spring real estate market to buy a home in Salt Lake City; you're not alone! Many tend to take the cold winter months to focus on the holidays and staying warm in their current homes. Yet, as we make our way through February, the Salt Lake City Real Estate market begins to stir from its' slower season. We'll begin to see new homes budding onto the market and homes being picked from the market just as quickly!

Whether you're already a resident of Salt Lake City and the surrounding areas, or you're planning on relocating to this great city within the coming months; there are a few ways to get a jump start on the Salt Lake City home buying process. As spring approaches, the competition for finding that ideal home in Salt Lake City will increase and you don't want to miss out on a great deal. Being prepared is key to home buying success. Below are nine ways that you can streamline buying a home in Salt Lake City to ensure you stay ahead of other buyers and find the home that best fits your needs and lifestyle!


1. Start Your Search Online- Instead of spending your time perusing neighborhoods for open houses or for sale signs, get online to streamline your search. There are many beautiful homes available in Salt Lake City which you can view online.

2. Get Pre-Approved- Finding the home of your dreams and then shopping for a loan is a risky move, as most home sellers won't even look at an offer that's not accompanied by a pre-approval letter. Getting pre-approved ensures you know your exact budget and can save you from a bidding war if many are vying for the same home.

3. Look for Motivated Sellers- Don't settle for sellers who aren't willing to budge on a home at the top of your price range; there are too many other great Salt Lake City homes out there that will have motivated sellers.

4. Prioritize Your Housing Needs- Finding a home fast means being flexible. The longer the list of requirements, the harder it will be to find a home. Keep your list short and to the point. Focus on the key elements you're looking for and let the extras fall as they may.

5. Find a Great Agent- This may seem easy, but finding an agent that truly knows the Salt Lake City Real Esate market, and can show your properties that are right in your price range and meet your style and needs can be challenging. Of course, I'd love to help you in your home search and know that my experience and proven success will make the home buying process an easy one, but my point is to do your homework and really research local agents.

6. Steer Clear of Short Sales- While short sales seem to be flooding the market across the country; if you're looking for a quick buy, short sales are not the way to go. There is a long process involved with these homes and complications are almost always in the cards.

7. Negotiate Repairs- If an inspection reveals that the home you want to buy requires repairs, taking the responsibility off the seller can help you close the deal quicker. After obtaining estimates, ask the seller for a credit rather than asking them to complete the repairs themselves.

8. Have Cash Ready for Closing- You don't want to be scrambling for funds at the last minute, so be prepared for this important date. A day or two before closing on your Salt Lake City home, you'll get the final settlement statement, detailing the terms of your loan and all the closing costs. Be sure to get a certified or cashier's check made out for the total amount you owe at closing, including the down payment since you can't use a personal check.

9. Have a Plan B- Because not every transaction goes smoothly, be sure you have a property or two as a backup; you don't want to have to start from scratch!


I hope these tips are helpful as you begin your Salt Lake City home search! If you have any questions about the Salt Lake City Real Estate market; please let me know! As a Salt Lake City Real Estate agent, I'm very familiar with the area and the homes that are available and would be happy to help you each step of the way!
Cindy Wood
Salt Lake City Real Estate Expert
Salt Lake City Real Estate
View Salt Lake City Listings
Visit Our Website
Contact Me