Counting the Costs of Owning a Home in Salt Lake City
Wednesday, March 09, 2011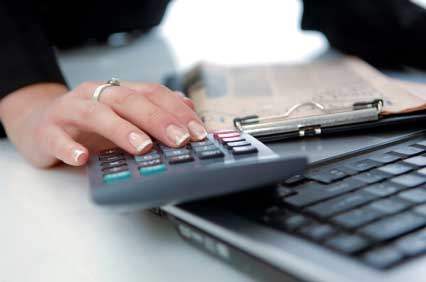 Salt Lake City is a great place to call home for a wide variety of reasons. Its stunning views, vibrant downtown atmosphere, family friendly neighborhoods and an endless list of things to do are some of the reasons many choose to buy a home in Salt Lake City and the surrounding areas. Residents will attest that living in Salt Lake City has, not only provided them with a great lifestyle, but has been a smart financial decision.

The housing market is continuing on its path to full recovery and many are beginning to see that buying a home is not something to fear, but will bring about a solid return on investment. If you're a first time home buyer, this can all seem overwhelming with the amount of details and paperwork that goes into buying a home. As a Salt Lake City Real Estate agent, my goal is to provide information that will help guide people through the Salt Lake City Real Estate market.

As a first time homebuyer, the thing that seems to come to the forefront quickly are all of the additional costs of owning a home. Oftentimes buyers focus on the selling price for a home, yet don't take into consideration the extra expenses. Below is a quick guide to the costs that are likely to play into buying a home in Salt Lake City.

Property Taxes- Your taxes are typically generated from the assessed value of your home, which is different from the number you're used to seeing in the appraised value. Taxes can add hundreds of dollars onto your monthly payment, so be sure you know the final amount before you sign on a Salt Lake City home.

Insurance- Insurance is vital in the home buying process. Not only will a deal not go through without it, but you want to be sure to shop around for the best option. The home insurance covers the basics of theft and fire, but does not cover flood damage which is something you may want to consider if your home is on a lower plane. Consider joining your home insurance with your car insurance for an even better deal.

Private Mortgage Insurance (PMI)- You may be required to pay the bill for PMI if your down payment is less than 20% of the home value. Private mortgage insurance is important as it protects the lender again defaulting on your loan, but is not required. The monthly payment will depend on the size of your loan.

Utilities- First time home buyers are often struck by the difference from apartment utilities to home utilities. You can request an average of what utilities for the house you are looking at typically cost, but you'll want to be prepared for the increase. Of course, there are eco-friendly ways to cut down on the cost of your utility bill that are worth pursuing!

Homeowner's Association Fees- HOA fees typically only apply in a condo community, but can also be found in some subdivisions so you'll want to be sure to ask about those upfront. These fees are paid on a monthly or yearly basis depending on the development, but oftentimes include many perks that you'll enjoy such as snow removal, or a gym membership!

Maintenance- While your favored Salt Lake City home may look perfect on the surface; you'll want to be prepared for the home inspection results. There can be hidden problems that can demand attention right when you move in. You can talk with your Salt Lake City Real Estate agent about factoring the home inspection and any major repairs into the final home price. Being prepared for regular home maintenance is also crucial. Again, if you're moving from an apartment, this is something you may not be used to; so having a realistic view of a home and the maintenance that is required will help you prepare for the additional costs.

Buying a home is a large decision, but being prepared for extra expenses and knowing what to expect in the home buying process will make things run more smoothly. If you have questions about buying a home in Salt Lake City, or are still looking for a Salt Lake City Real Estate agent; please let me know! I would enjoy the opportunity to talk about the current Salt Lake City Real Estate market and answer your questions. I can help you walk through each step of the home buying process with ease, so feel free to contact me today to get started!


Cindy Wood
Salt Lake City Real Estate Expert
Salt Lake City Real Estate
View Salt Lake City Listings
Visit Our Website
Contact Me