Apple Pecan Pie
Tuesday, March 29, 2016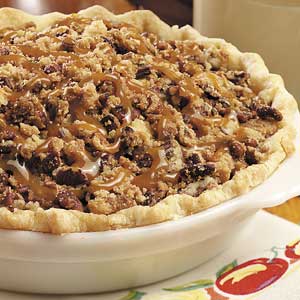 Apple Pecan Pie:
Filling:
2 pints fresh apples (can alter for blueberries, cherries, peaches, etc.)
3/4 cup sugar
1/4 cup flour
1/2 tsp ground cinnamon
1/3 cup water
1 tsp fresh lemon juice
1tsp vanilla extract
Bring ingredients to a boil in a saucepan over medium heat, stirring until sugar melts. Reduce heat to low and cook for about 10 minutes, stirring consistently. Set aside for later.
Pastry and Crust:
1 teaspoon sugar
3/4 cup butter, melted
1 cup sugar
1 cup flour
1 egg
1 pinch of salt
1/2 cup pecans
Pour apple pie filling in a 9-inch deep dish pie plate with pastry (I prefer to roll out the pastry but you can use a frozen pie shell). Sprinkle 1 tsp sugar over filling. In a medium mixing bowl, mix butter, sugar, flour, egg, pecans, and salt together and pour over apple pie filling. Bake at 350 degrees for 45 minutes.